OUR STORY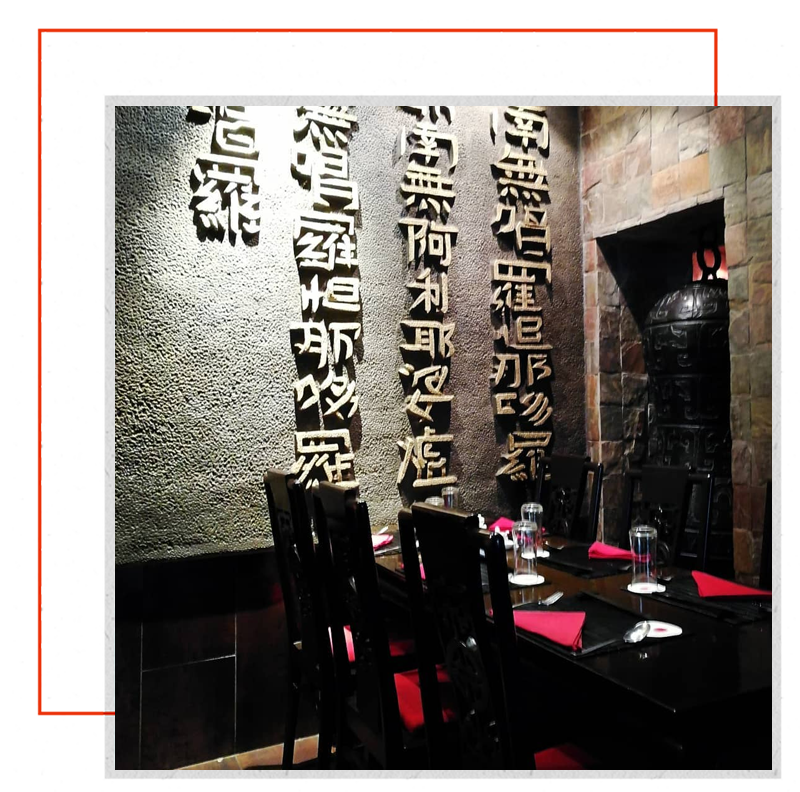 Chinese cuisine is not just food, it's a feeling. Chinese food has, for a long time, warmed the hearts of the people of Kolkata, as well as other parts of the country. From high-end restaurants to road-side stalls, Chinese food is everywhere. However, not much is Chinese about most of these places. Spices, sauces, ingredients, cutlery, and even the flavours are locally sourced.  Authentic Chinese food has so far only been served at fine dining restaurants, leaving most people deprived of the experience. This is where the name Chowman comes in. The brainchild of an avid traveller, foodie, and musician, Chowman was conceptualised by Debaditya Chaudhury to bring the experience of fine-dining to the masses. Affordable five-star service and authentic recipes are what forms the backbone of this restaurant-chain, making it an instant success.
Ever since its inception in August of 2010, the name of Chowman has become synonymous with authentic Chinese cuisine in the city. With a wide selection ranging from chicken, fish, prawn, pork, to less commonly found duck, crab, and squid, Chowman has become one of the most famous Chinese restaurants in Kolkata. Our chefs are master craftsmen and their experience, as well as skill serves to create magic on the plate. Most of the essential ingredients used in our dishes, from sauces to cutlery, are imported from Hongkong and Thailand. The raw materials for the interior decor of the restaurants have been sourced from markets of Hong Kong and China. A cozy ambience, contemporary elegance and an unparalleled service are all combined together to give the hospitality at every restaurant of Chowman a unique touch. All this together has made Chowman one of the most popular Authentic Chinese restaurants in Kolkata.
Chowman has offered the foodies of Kolkata the chance to enjoy the choicest Chinese cuisine, introducing new recipes and items regularly. With outlets at all prime locations of the city, including Golf Green, Salt Lake, Ballygunge, Garia, and greater Kolkata areas like Newtown and Barasat, with a total of 15 outlets in the city, people flock to Chowman with their family and friends on every occasion to experience five-star service at an affordable pricing. Great food, trained staff, the welcoming atmosphere, and the numerous events Chowman organizes for the guests, all contribute in making it the most visited fine-dining Chinese restaurant in the city. Events like celebrations of Chinese New Year, Children's Day, Sea Food Festival, Oriental Duck Festival etc. are planned to peak people's interest further.
For the people who are unable to visit the restaurant, Chowman has arranged prompt home delivery service that caters to nearly every corner of the city. We employ a large number of skilled delivery boys, and we have a large fleet of delivery bikes at our disposal to serve our customers in no time. This is a major factor in making Chowman one of the top Chinese restaurants in Kolkata.
At the 10-year mark in 2020, Chowman is all set to widen its horizons. Having earned a never-ending list of devoted customers in Kolkata, ranging from young students to A-listers, Chowman now looks forward to bringing its neighbourhood fine-dining experience to the people of many more cities in the near future, starting with Bangaluru. The first Chowman kitchen in Bangaluru was inaugurated in March, 2020 and the people of the city have already made Chowman their favourite Chinese stop!