Delicious Chinese is just a click away!
Chinese cuisine is not just food, it's a feeling. Chinese food has, for a long time, warmed the hearts of the people of Kolkata, as well as other parts of the country. From high-end restaurants to road-side stalls, Chinese food is everywhere. However, not much is Chinese about most of these places. Spices, sauces, ingredients, cutlery, and even the flavours are locally sourced.  Authentic Chinese food has so far only been served at fine dining restaurants, leaving most people deprived of the experience. This is where the name Chowman comes in. The brainchild of an avid traveller, foodie, and musician, Chowman was conceptualised by Debaditya Chaudhury to bring the experience of fine-dining to the masses. Affordable five-star service and authentic recipes are what forms the backbone of this restaurant-chain, making it an instant success.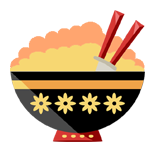 Experience Neighborhood Fine
Dining
We offer an experience that is much more than just quality and variety of food. Our idyllic ambience and affable service will definitely leave you satisfied.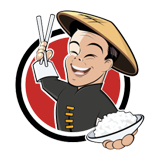 The Most Skilled Artists of the Culinary World
Our expert chefs present the most creative and authentic Chinese dishes that are flavorful and at the same time prepared with the best of ingredients.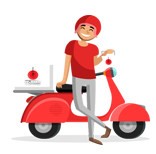 Pan City
Delivery
We understand the importance of a quick delivery. Our prompt delivery team ensures that your favourite food is delivered right at your doorstep at every corner of the city.
Discover our popular dishes
FOOD GALLERY
Testimonials
WHAT OUR EATERS SAY

"One of the best places in the city for Chinese food, without a doubt. Apart from great taste, their prompt service is also commendable. Highly recommend!"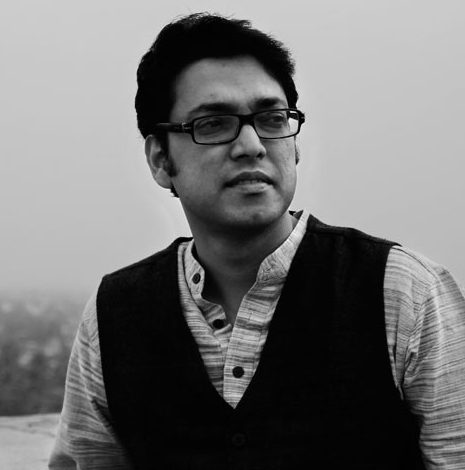 "Bengalis can make everything their own! Hence, Chinese is one of my fave cuisines. I love the chilli pork at Chowman."

"The food exceeded our expectations. The quality was excellent as always and the portion size of food was also pretty generous. A five-star experience overall!"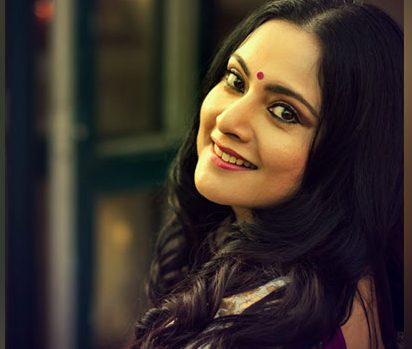 "Our family loves Chinese food! We often come to Chowman on Saturday nights because of the cosy ambience. Food is very light here and we get a lot of variety."
"To start with, this place has got an awesome peaceful ambiance, just the way I think a Chinese joint should be. The place is bit dimly lit that gels so well with the decor. Being an art lover myself, I would say this interior decor should be the model for any upcoming Chinese joint, it's a great source of inspiration for someone willing to setup one such joint. …"
Foodie's Corner
Food Facts
The humble duck is not only a lovely bird, [...]
Marking the auspicious occasion of Chowman's tenth anniversary, the Chinese [...]
Chinese cooking techniques are highly coveted. The popular Chinese [...]
The food and ambience here is good and and service is also good. Out attendant was Hriday he was really friendly and helpful. He suggested us good dishes. We tried the chilly pork and Singapore noodle it was really good. Would love to visit again.

Sapnanil Das


1/08/2021

There is an absolute satisfaction created by the ambience out there. And the food just adds to the ambience. Yes, one would say the food to be a bit costly but the taste will let one forget about what one has to spend. During covid situations they are charging 25 bucks extra per head and to me it would have been a bit lesser. Overall the food and ambience is definitely one of its kind with pretty satisfying service out there. The pocket pinch would be around 600 for two and 800 for three and so on.

KINGSHUK PAL


12/30/2020

Had a lovely dinner date with my husband. Went there to attend the oriental duck festival. Each and every dishes were so damn tempting as well as delicious. Specially the prawn dimsumwas absolutely mouthwatering.

Binata koruri


12/27/2020

There is an absolute satisfaction created by the ambience out there. And the food just adds to the ambience. Yes, one would say the food to be a bit costly but the taste will let one forget about what one has to spend. During covid situations they are charging 25 bucks extra per head and to me it would have been a bit lesser. Overall the food and ambience is definitely one of its kind with pretty satisfying service out there. The pocket pinch would be around 600 for two and 800 for three and so on.

KINGSHUK PAL


12/26/2020

Very nice ambience. The food has many varieties and quality and quantity is definitely worth the price.the staff are very courteous and helpful. Would definitively like to visit again.

anuleka dutta


12/05/2020

This place is in my top 5 best places to have Chinese. Excellent service, amazingly well trained staff who are equally helpful. Value for money and decent portion size. I can recommend this place to anyone without a second thought.

Rohit Shukla


11/22/2020

Very Nice ambience and tasty dishes, polite behaving Staffs. Loved it.

Kishan Samanta


10/10/2020

Really great food, with a very much affordable price. Premium quality restaurant and so much variety of dishes, which seems very pleasant.

A Google User


9/15/2020

NICE PLACE & FOOD, MAINTAIN HYGIENE, QUALITY & STANDARD.

anirban sen


9/14/2020

Good food. Well behaved staff. Reasonably priced menu

kakarot saiyan


9/13/2020

Good foo

Shailja Somani


9/10/2020

Very good service 👍👌

amit shaw


9/09/2020

The place was so good and the service was extraordinary.

RISHAV MUKHERJEE


9/05/2020

They are maintaining all the necessary safety precautions and serving excellent food

Rachana Chakraborty


8/27/2020

Too good food nice ambience, Co operative staff. My favourite Chinese restaurant

Smita Swarnakar


8/22/2020

loved it.. great ambiance, super food , nice staff and covid proof👍👍👍

saurabh bhadani


8/03/2020

This is a lovely place, and easy to reach, near to maidan metro station. The ambience is good, and the waiters are too. Food quantity and quality both are great, and it's not even very costly. With in ₹800 one can get food for two.

Shrestha Mazumder


2/26/2020

Amazing food, everything was very tasty. Browine was awesome.. It is must have. Worth the money. The staff was very nice and the soothing music that was played was also good. All in all very nice place to visit...

ashmeet kaur


2/16/2020

Awesome place... Extremely courteous staff... Nice food and pocket friendly as well

Soumalya Bhattacharyya


2/01/2020

The food was awesome We ordered: 👉Mixed Fried Rice 👉Mixed Wok Tossed Noodles 👉Garlic Fish Vetki 👉Chilli Chicken I liked the fish item very much. The ambiance was quite good. The behaviour of the staff was also good.

AKASH SARKAR


1/02/2020